East
Manufacturing syrup desserts Thessaloniki
---
Crafts syrupy "East" headquartered in Avenue 32 Thessaloniki - Perea in Thessaloniki, was established in 2005 by Efstratios Manika, confectioner, with vast experience in the confectionery area.
Since 1974 aneleipos deals with the art of confectionery and with particular emphasis in recent years in the sweets - traditional syrup.
Crafts syrupy "East" was moved in 2014 to new, synchrones facilities where absolutely respected all new health HACCP food certification provisions. EN ISO 2200: 2005
It operates in Thessaloniki, the wider area, and surrounding counties and the last two years with exports.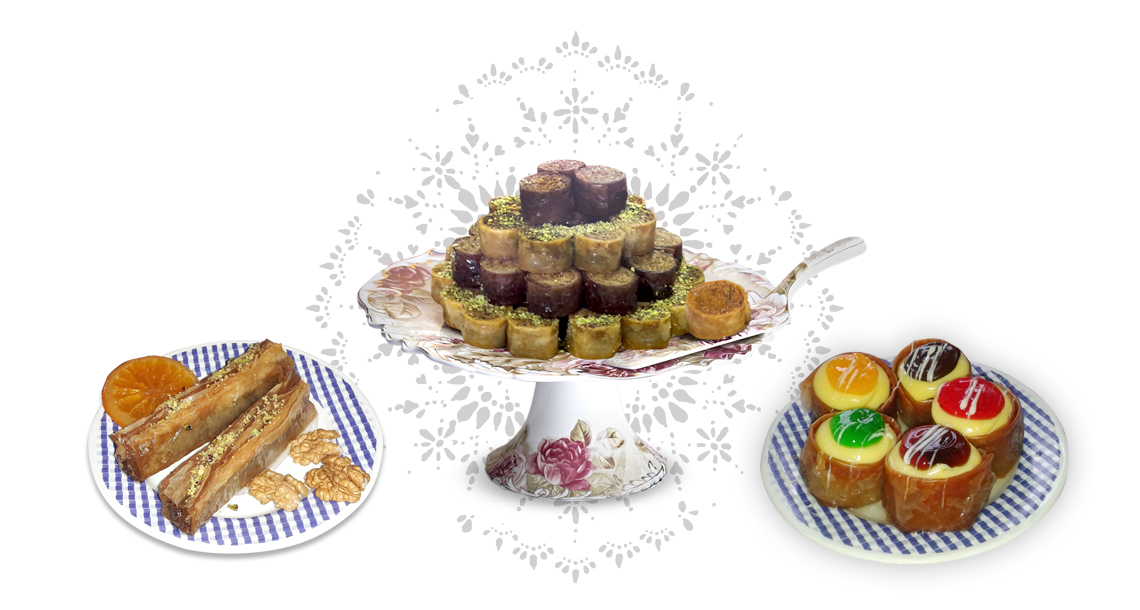 With respect to the tradition and passion, but also with new techniques learned from various training seminars in the East, in crafts "East" syrupy sweets prepared with quality ingredients to offer you unique flavors and quality.
The authentic flavors, excellent quality combined with a wide variety of products very soon established the crafts "East" in Thessaloniki.
Products
Crafts syrupy "East" aimed at bakeries - artozach / Steia and stations, in restaurants, caterers, catering, hotels and other county representatives.
All products are available in wholesale and retail.
The aim of syrup craft is to offer unique products and always meet modern requirements.
---
For more information or orders please contact us.
---